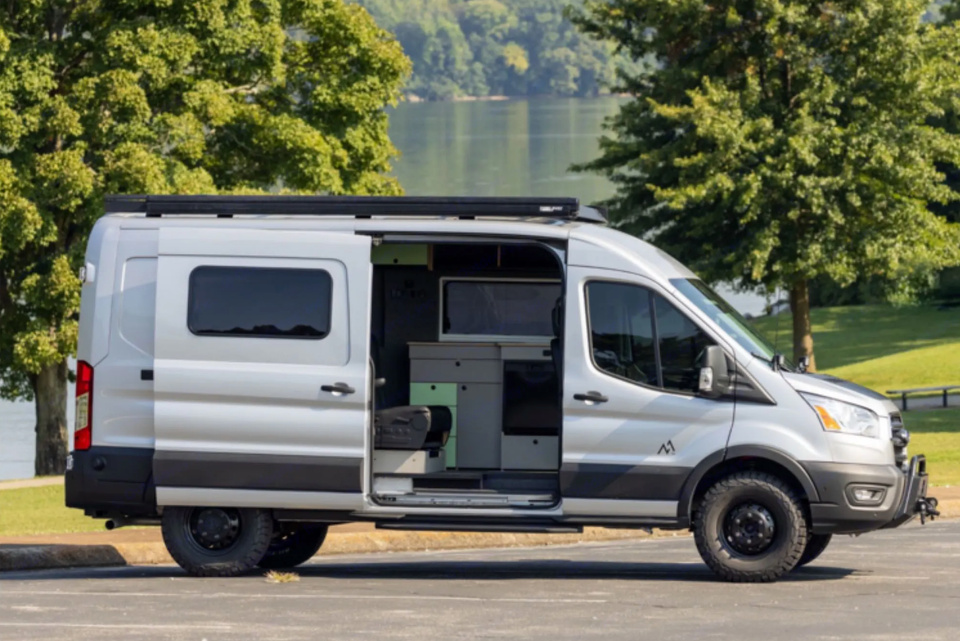 The Narrows Yacht Club 2021 Ford Transit- Leisure Tour Edition Camper Van!
This is our new Ford Transit camper, and we think it's potentially the nicest build in Michigan! Mid roof, Ecoboost engine, AWD, 4 wheel low, 2 inch lift with off-road suspension and aftermarket bumper with winch. This thing is beautiful and stealthy.

Rear garage storage for gear, bike rack, four seats with seatbelts. Can sleep 2 inside and 2 in the North Face tent that comes with it. LED lighting inside, full black-out options for stealth parking. Max Air two way fan. Double burner propane stove, fridge with freezer, and a sink with running water are all key to your leisure time. Solar charges the Battle Born battery set up. Roof ladder with crossbars to carry extra gear.

For more information, or to make a reservation, click the "Book Now" button!